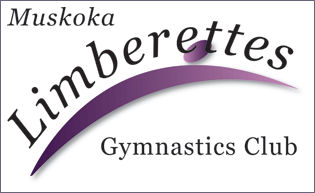 Statement on COVID-19/ Coronavirus
Muskoka Limberettes is committed to the health and safety of our athletes, coaches, families, and the community. We are closely monitoring developments and recommendations from Health Canada, the Center for Disease Control, and the World Health Organization on COVID-19 and will keep our patrons informed of any developments. With this pandemic in such an unstable phase, our management team is making informed decisions in the moment that may need to change at a later date.
Currently March Break Camps are running as scheduled. Should you choose to withdraw your child from March Break Camp, full refunds will be issued.
Competitive classes will also be running as scheduled. Gymnastics Ontario has yet to release any recommendations for Member Clubs, and at this time Ontario Championships is set to run as scheduled.
In light of school closures March 23rd to April 3rd, our eighth week of Winter Session #2 will be cancelled. Families affected will be contacted directly. Credits will be applied to all accounts. This closure also pertains to drop-in programs and any private gym bookings.
We are in the process of making a policy on travel. At the current time we ask that all families travelling outside of Canada contact the office before returning to the gym and take care to closely monitor yourself and family members for fever, cough, and difficulty breathing for 14 days upon return to Canada.
Muskoka Limberettes will be taking extra precautions to make sure all surfaces such as door handles, taps, water fountains, tables, etc. are properly disinfected on a regular basis. Coaches, other than when absolutely necessary for safety reasons, have been instructed to avoid hands on contact with athletes. Our staff will be diligent in encouraging hand washing, making sure patrons cough and sneeze into a tissue or their sleeve, and help remind students to avoid hand contact with their faces.
Please be sure to wash your hands thoroughly upon entering our facility. You will find signs located by all our taps with correct hand washing technique. If you or your child are feeling unwell we ask that you please stay home. Please feel free to send hand sanitizer with your athlete for their use between events.
Should you have any questions or concerns please contact us directly.
Thank you,
Muskoka Limberettes Gymnastics Club
705-645-1910