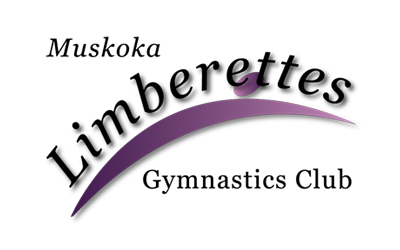 Winter Recreational Information
With the changes to the Government of Ontario's COVID framework and the move of Simcoe-Muskoka into LOCKDOWN as of December 26th, 2020, we will need to re-evaluate at the end of January based on public health advice. We will keep you updated as we receive more information from the Government of Ontario and the Simcoe-Muskoka District Health Unit.
Thank you very much for your continued patience and support. Please contact us if you have any questions.
COVID-19 related information can be found throughout this site highlighted in Yellow.
Muskoka Limberettes Gymnastics Club, a staple in the community since 1987, is here to provide you with the FUN, FITNESS, and FUNDAMENTALS of gymnastics. We offer quality programming for boys and girls of all ages through gymnastics and trampoline classes.
Gymnastics is a 'foundation' sport that will help your child develop strength, flexibility, balance, power, agility, coordination, and self-esteem all at once. Come join us!
Are you Ready?!
Do you already know all about us and the programs we offer ? Want to get right to registering your child for the next session?!