Fall registration
Fall Recreational Gymnastics & Trampoline
Registration opens Tuesday August 27th at 7:00 am!
Classes begin September 9th
Registration can be done online or in person. Please see our "Registration" page for details.
Summer drop-in
Summer Drop-in Programs!
Programs begin July 3rd and runs through August 21st
Ages walking to 5 – Wednesdays 1:00-2:00 pm; $13.00 per child
Ages 5 & up – Wednesdays 1:00–2:30 pm; $17.00 per child
$35.00 Gymnastics Ontario fee due upon third visit and is valid until June 30th, 2020
Birthday Parties
We Now Offer Gym Rentals For
Birthday Parties!
One hour in the gym for up to 8 participants – $96.00
One hour in the gym for 9-16 participants – $192.00
Contact the office for booking information
**Party bookings available only during the school year**
705-645-1910 * limberettes@bellnet.ca
Competitive Coach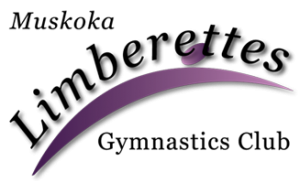 We're hiring!
Competitive Coach
Are you looking to coach competitive gymnastics and leave the hustle and bustle of the city life? The Muskoka Limberettes Gymnastics Club may be your answer! Located in Bracebridge, the Limberette's gym is an hour and a half north of Toronto in beautiful cottage country.  It offers a 10 000+ sq. Foot facility with full women's and men's equipment as well as 3 in ground trampolines and numerous pit areas.
Since the addition of our newest facility inside the Town's Recreation Complex, our programs have continued to grow.  Therefore, we are looking to add to our competitive coaching staff, who over the years have produced provincial champions, Eastern Canadian team members, tour team members and NCAA competitors.
The ideal candidate will have a strong sense of teamwork, communication and organizational skills.  They will have the ability to work with gymnasts of all ages and deliver programs with a positive and enthusiastic manner while working cooperatively with the Muskoka Limberettes staff.
Qualifications:
NCCP level 2 certification in women's artistic or Competition One
NCCP level 2 certified trampoline (or willing to pursue).
Current Risk Management and Respect in Sport Certification.
Hours and days of week may vary but will consist of mostly evenings and weekends.
Compensation will be based on level of certification and experience.
References and a criminal background check will be required before hiring.
Interested candidates should apply with cover letter and full resume. Please direct all correspondence to limberettes@bellnet.ca