The
Muskoka Limberettes Gymnastics Club
is located within the Bracebridge Sportsplex, with 12,000 square feet of gym space. Our bright, clean and modern facility contains all apparatus for both Women's and Men's artistic gymnastics, as well as numerous dug foam pits, inground trampolines, a KinderGym area, and a 43' tumble track.
Every year we see over 400 gymnasts come through our doors to partake in our fun, active, and challenging gymnastics programs. Muskoka Limberettes is a non-profit organization run by the Head Coach, Administrator, and the Board of Directors. Our aim is to provide quality, affordable, physical fitness programming to the Muskoka community that will help each participant achieve personal success and a lifelong love of sport.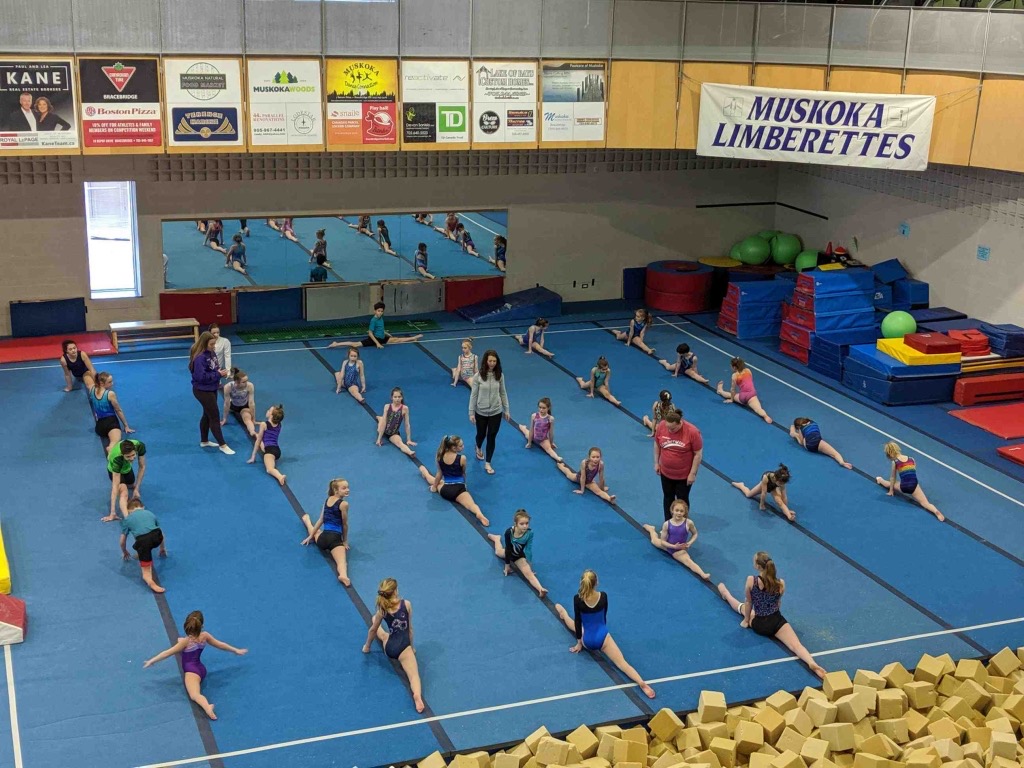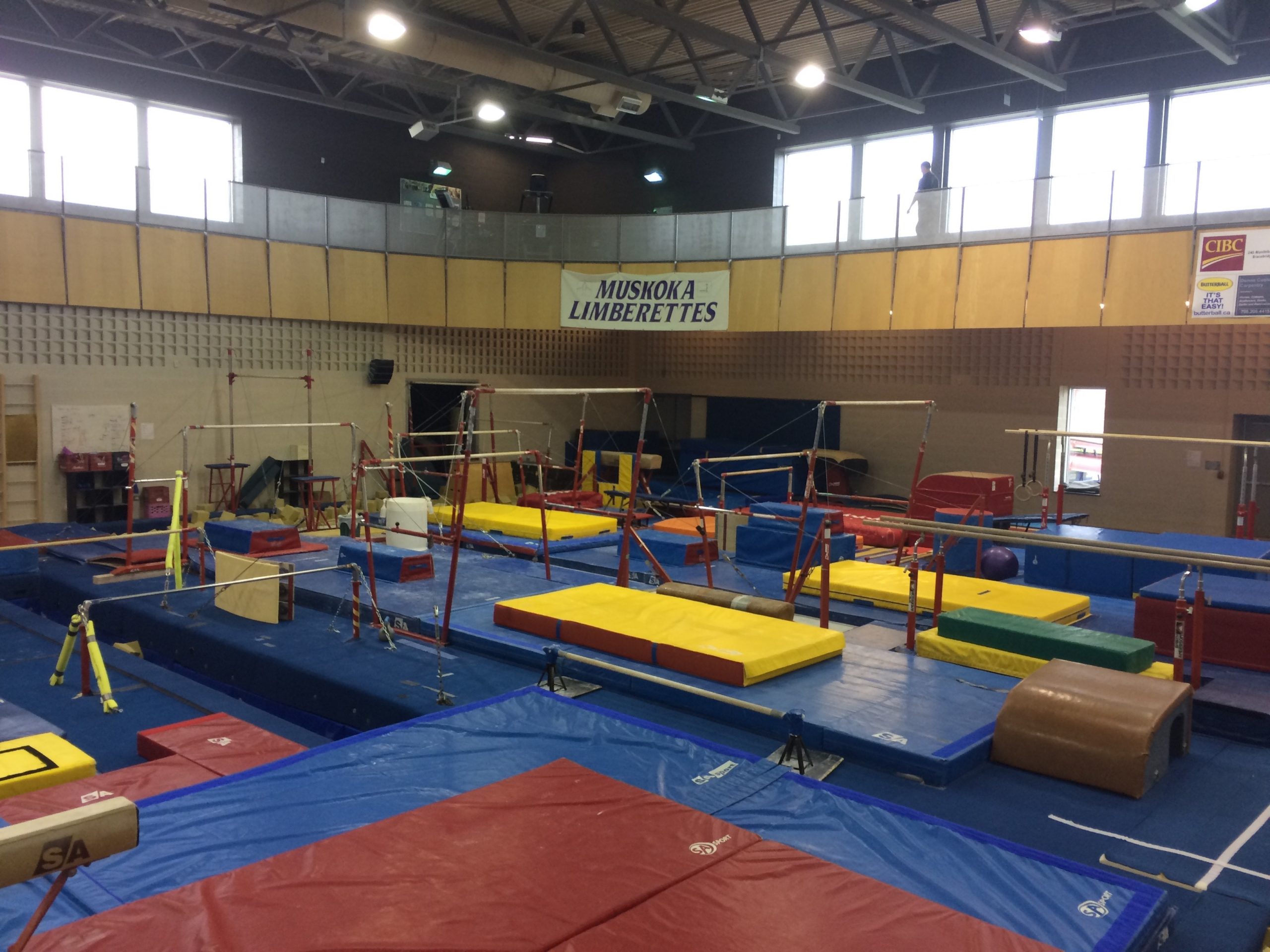 Club History
The Muskoka Limberettes Gymnastics Club was first established in 1976 and has been a staple in the community for over 40 years!  In the early years, the club only offered recreational level gymnastics classes to young girls. Three classes were offered under the direction of one coach.
Today, the gym offers a wide range of programs including girls artistic, boys artistic, trampoline, day camps, and special events. Currently, the Limberettes offer 42 recreational gymnastics and trampoline classes for boys and girls, 3 pre-competitive groups, 4 competitive groups, and competitive Trampoline.  The club now employs over twenty coaches on a part time to full time basis.
In the early years, Limberettes programs were based out of a school gymnasium. Equipment set up and take down happened daily. The determined and passionate head coach, Vivian Wright, moved the club into their first new facility in 1987. Although a huge improvement, the ceilings in this building were too low, and in 1989 the club was moved to a bigger and more suitable building where they remained for 17 years. In 2006, we moved into our customized permanent home at the Bracebridge Sportsplex.
Over the years the club has flourished and produced provincial champions, Ontario Team members, national level athletes, and college gymnasts.