Muskoka Limberettes offers gymnastics classes for all ages, genders, and abilities. We aim to provide inclusive programs that will help children grow and progress in the sport of gymnastics and set them up for success in all other physical endeavors. Our certified coaches offer a fun, positive, and progressive atmosphere for every athlete at every level!
Due to COVID-19 and heightened cleaning protocols, class availability is limited and some classes are shorter than normal. Please review the COVID-19 programming information below and select the class you're interested in for further details.
Fall Session 2021
Registration opens online Thursday September 9th at 7:00am
Runs for 8 weeks from Monday September 20th to Monday November 15th
(There will be no classes Monday October 11th for Thanksgiving)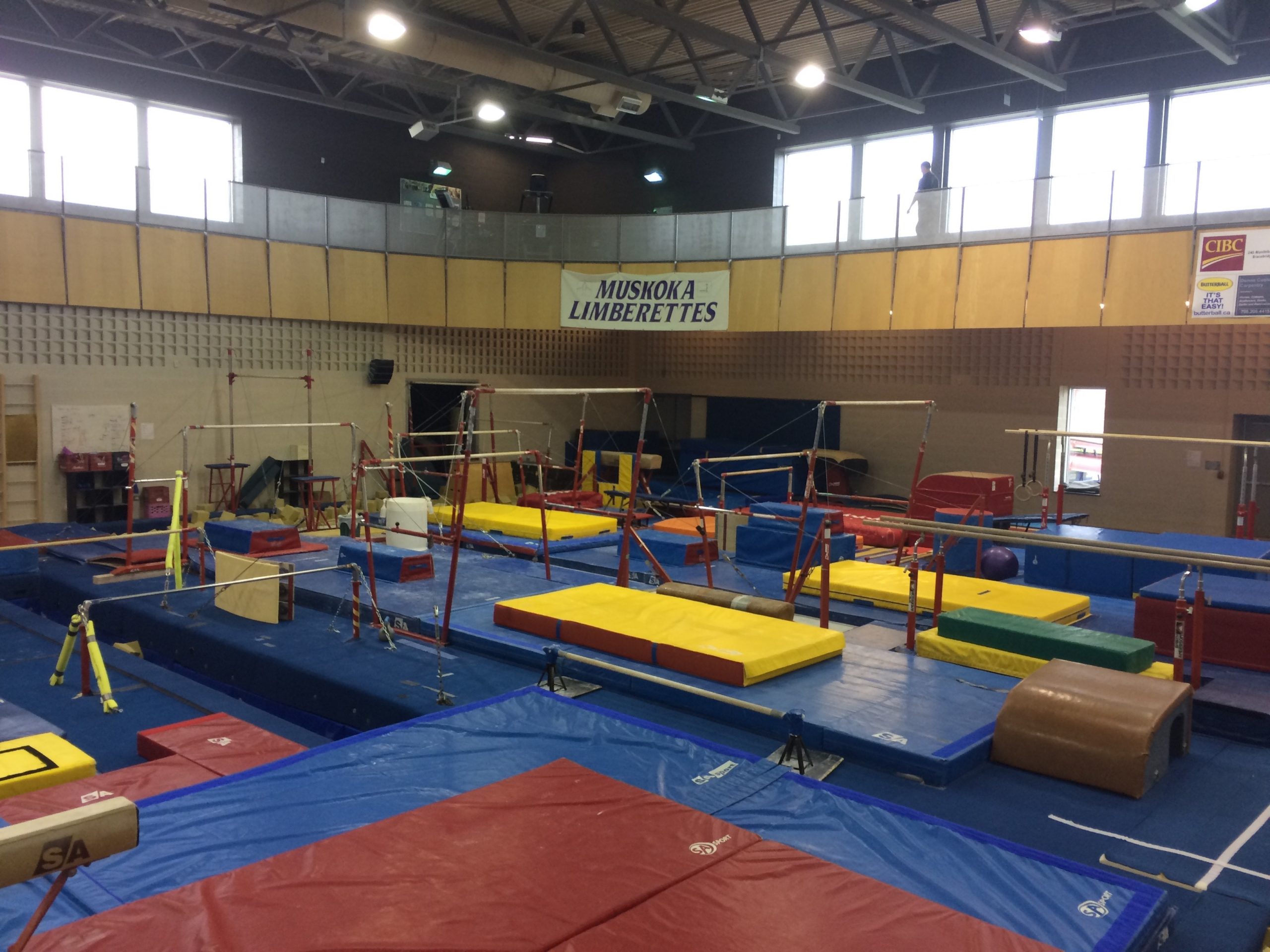 COVID-19 Safety Plan (Policies and Protocols)
Recreational/Camp Participants
Prior to beginning classes all parents and athletes must sign a new waiver and Gymnastics Ontario's Declaration of Compliance – COVID-19.
Athletes will enter through the back doors of the club (by playground). Please pay attention to and abide by physical distancing lines both outside and inside the gym
Athletes will be screened by a coach/staff member upon arrival at the facility
Athletes will wash hands immediately upon entering the facility
Athletes will not have use of the changeroom. They are to arrive to and leave with appropriate gym attire on. Camp participants will be able to change in the bathroom when necessary
Athletes will be able to keep their belongings at a number in the gym/back room while they are training. Available spots will be noted by numbers
Athletes will not have use of the water fountain. Athletes must supply their own water bottle, preferably filled at home, but can be refilled by the tap if necessary
Athletes are to be aware of and always follow physical distancing protocols while in the gym. No physical contact e.g., hugging, high fives, etc.
Athletes are to wash their hands before and after every event. Hand sanitizer must be used before and after climbing the rope
Athletes are to follow respiratory etiquette, coughing and sneezing into an arm or tissue (to be immediately discarded) followed by hand washing/sanitizing
Athletes will wear a mask or face covering for all activities not involving exercise (Entering/exiting, using the washroom, handwashing, waiting for turns, listening to coach instruction, etc.)
Athletes may not enter the facility if they or a household member has had an onset of symptoms compatible with suspected or lab-confirmed COVID-19 in the previous 14 days.
If a coach determines an athlete is exhibiting symptoms, or if an athlete reports feeling any symptoms compatible with COVID-19, they will be isolated, monitored, and sent home immediately. The coach in contact with the athlete must wear PPE including eye coverage and mask and keep a physical distance of 2 meters. All areas/ equipment the symptomatic individual was in contact with will be cleaned and disinfected in a timely manner
Any athlete who has developed symptoms will be asked to complete the Ontario Health Online assessment https://covid-19.ontario.ca/self-assessment/ and follow directions provided prior to returning to the gym (this may direct you to get a COVID test and isolate)
Parents/Families
Parents are required to assess their child's health prior to each practice. Please refer to the link https://covid-19.ontario.ca/school-screening/ and follow the directions upon completion
Parents are to drop off their athlete without entering the facility. (For programs requiring 1:1 adult chaperone participation please follow all rules for recreational/camp participants)
There will be no viewing of gymnastic training. There is no access to the lobby, bathrooms, viewing area, etc.
Any person entering the gym for any reason must sign a Gymnastics Ontario Declaration of Compliance- COVID-19
Parents are to pick up their child outside the gym. Children will remain sitting at their "spot" or hook until the coach sees a parent, at which time they will be dismissed
Should your athlete come into contact with a person diagnosed with COVID- 19 or with a suspected case of COVID-19 parents are to report this immediately to administration
If a parent must enter the facility, screening, masking, hand washing, and physical distancing protocols must be followed
Parents may not enter the facility if they or a household member has had an onset of symptoms compatible with suspected or lab-confirmed COVID-19 in the prior 14 days
Please note that the guidelines may change as the situation changes. Any updates to our protocols will be emailed to you.